GENERATE NEW SALES LEADS
IN REAL TIME

Lead Finder instantly turns your anonymous website traffic into new opportunities. Get set up in minutes and start tracking C-level B2B decision-makers including their direct email & contact information.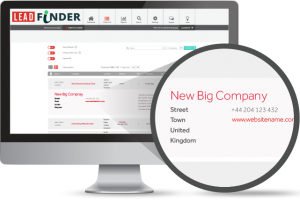 SEE THE BENEFITS
SALES LEADS
Enjoy the qualified, actionable leads provided by Lead Finder in real time with our Instant Email Alerts. We take website lead generation to the next level! No need to log in, we will send them directly to your email or you can view them on any mobile device! With Lead Finder, you are able to keep informed of your website visitors – anywhere!
FORM CAPTURE
The Lead Finder Form Capture component lets you integrate your website forms and import them directly to your CRM. One less step! This must-have feature is so quick and easy to set up with our Forms Capture Configuration page from your Lead Finder dashboard. All you have to know is the url that your form is located on, we do the rest!
IDENTIFY ANYONE
Looking for email campaign integration to enhance your anonymous website Lead FInders? Then Identify ANYONE from Lead Finder is just what you need! We allow you to tag visitors directly from your email campaigns to record future visits! This feature is easy to set up and easy to use with our Email Campaign Link Builder.
ANALYTICS
The Lead Finder website visitor analytics package combines all the data received from your website in one place. No more importing data from various providers to get the full picture. Our analytics data goes beyond stats like performance, main sources, and landing pages. We give you more detailed information like First Time vs. Return visitors, Unique visitors by device, and more!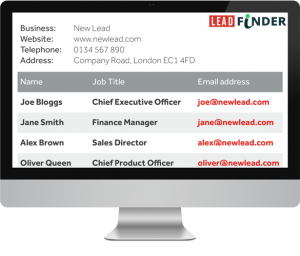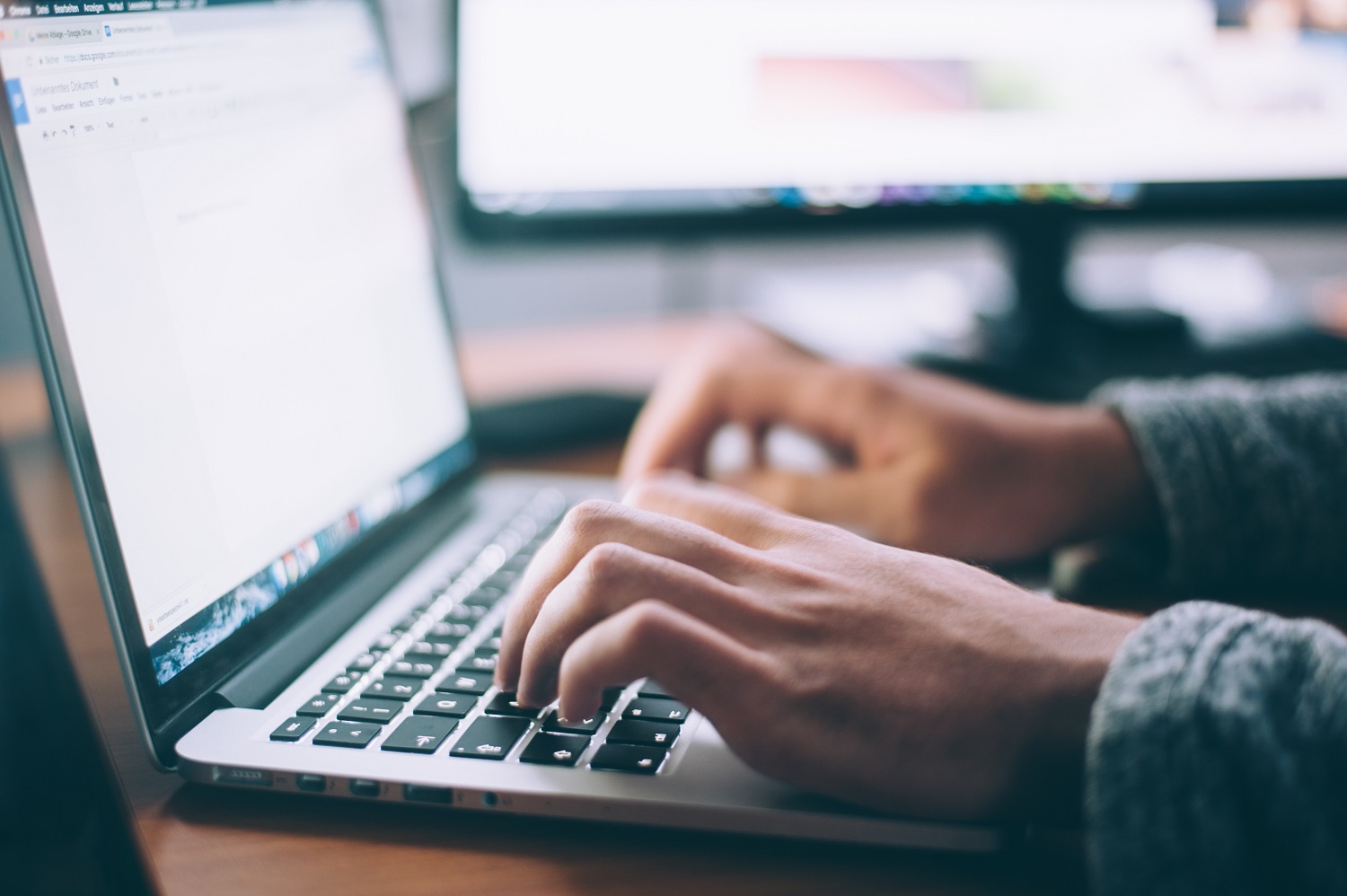 Interested in seeing a demo of our platform? Please schedule a time that works best for you and we will reach out.
QUICKLY GET SETUP
IN-DEPTH WALKTHROUGH
Get an in-depth walkthrough from one of our growth hackers and a separate growth consultation for your sales team.
AUTOMATIC REPORTING
Lead Finder will send your sales leads' visit data to your CRM and email inbox so you've got the data where you need it.
REAL SUPPORT
We are not just a saas platform, which is why we offer all clients free email & phone support.
UNLIMITED USERS
We make it easy to add all of your sales or marketing team to have full access to the generated leads
TAKE IT FURTHER
LINKEDIN CONNECTIONS
You'll see who you're connected to at a visiting company, which makes it ridiculously easy to research them or reach out.
FACEBOOK INFORMATION
Find more information about the company and the people who are involved on Facebook.
TWITTER INFORMATION
Instantly view each prospects twitter feed and find out relevant information.
CUSTOM INTEGRATION
Create powerful automations with Zapier & connect directly to your Salesforce, Data.com, or Zoominfo account.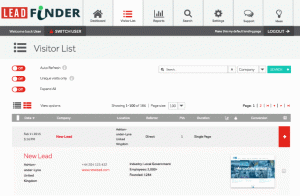 Lead Finder Trial
---
C-level decision makers
Form Capture
Geo location tracking
Email Campain Tracking
Lead Notifications (Email & SMS)
Advanced Analytics
14-day free trial
Lead Finder Growth
---
C-level decision makers
Form Capture
Geo location tracking
Email Campain Tracking
Lead Notifications (Email & SMS)
Advanced Analytics
Lead Finder Pro
---
C-level decision makers
Form Capture
Geo location tracking
Email Campaing Tracking
Lead Notifications (Email & SMS)
Advanced Analytics
CRM Integration
Zapier Integration