Similar to how people use YouTube and Instagram, TikTok is also used to make money and establish career goals as business owners and influencers. Recently, TikTok has seen remarkable growth. The TikTok app is on track to have 1.5 billion users worldwide by the end of 2022.
However, since the launch of TikTok, businesses have embraced it massively for profitability. So how do you make money from TikTok? This guide will show you how to monetize your TikTok account as a business owner or solopreneur.
There are two primary steps to doing this;
1. Opening a business account on TikTok
2. Earning income from your TikTok Business Account
Now, without further ado, let's jump right in.
How to set up a business TikTok account
You can quickly convert your personal TikTok account to a business account by skipping straight to step 4 if you already have one.
Step one: Install and launch the TikTok app.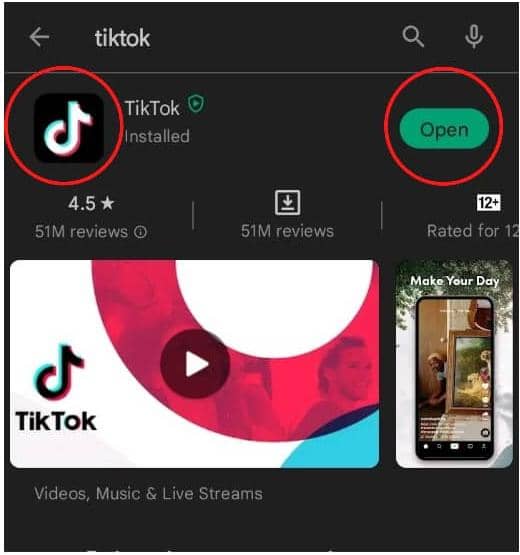 Step two: Create a new account for yourself.
You can sign in using your email, Google, Twitter, or Facebook account, as well as your email.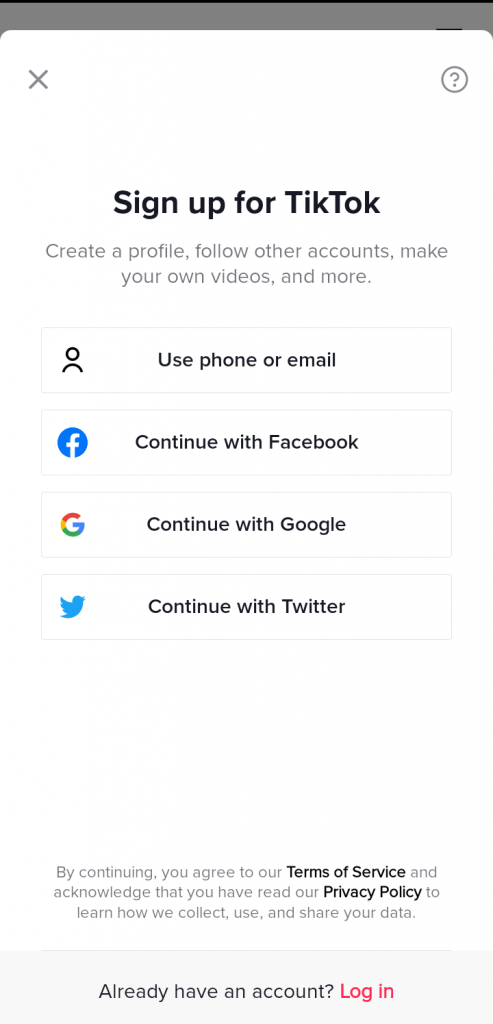 Step three: Set-up your profile
Then click the Profile icon at the Bottom right corner. A profile photo, bio, and connections to other social media sites can also be added here.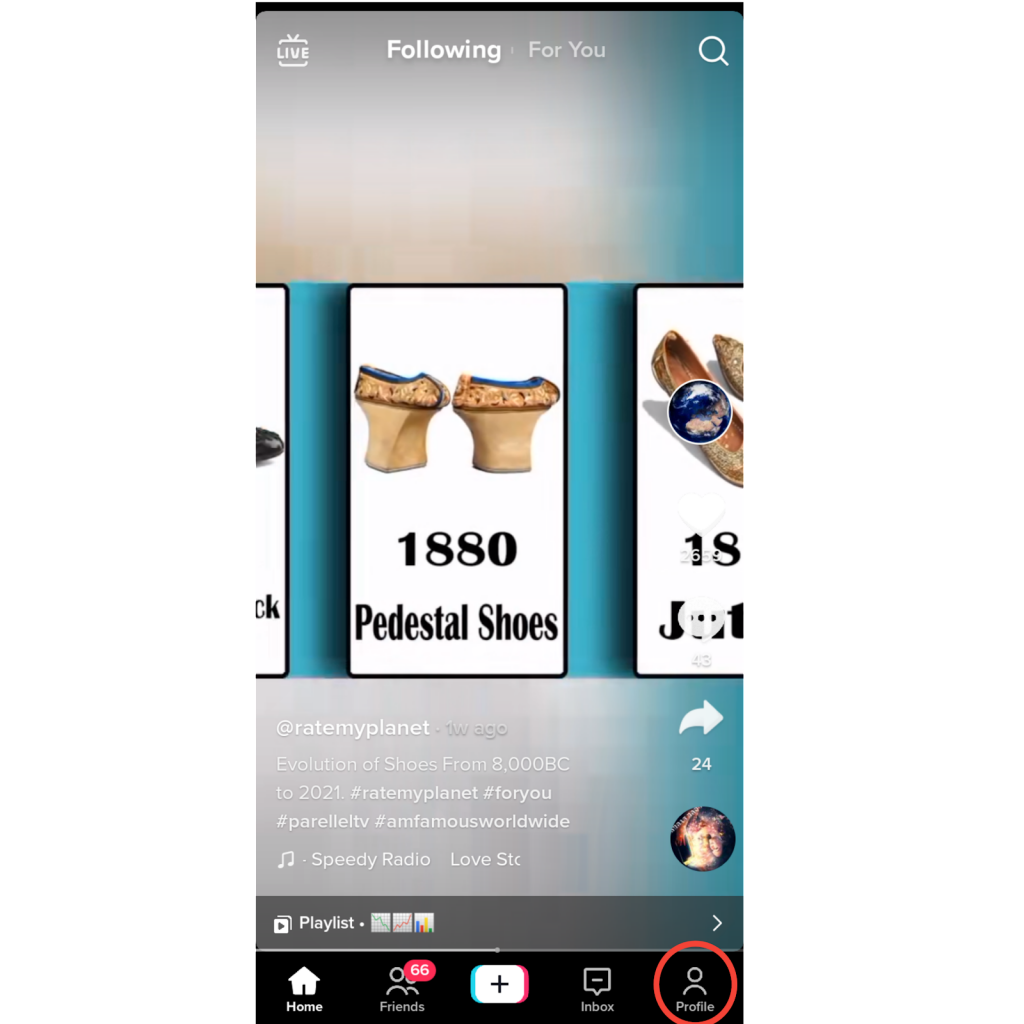 Tap on the three dots in the top right corner.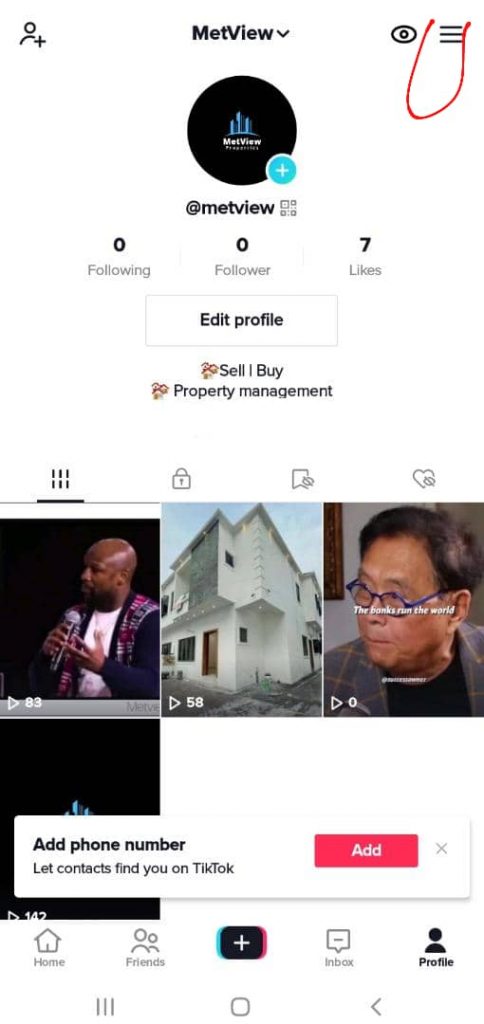 Next, select settings and privacy to view the settings options.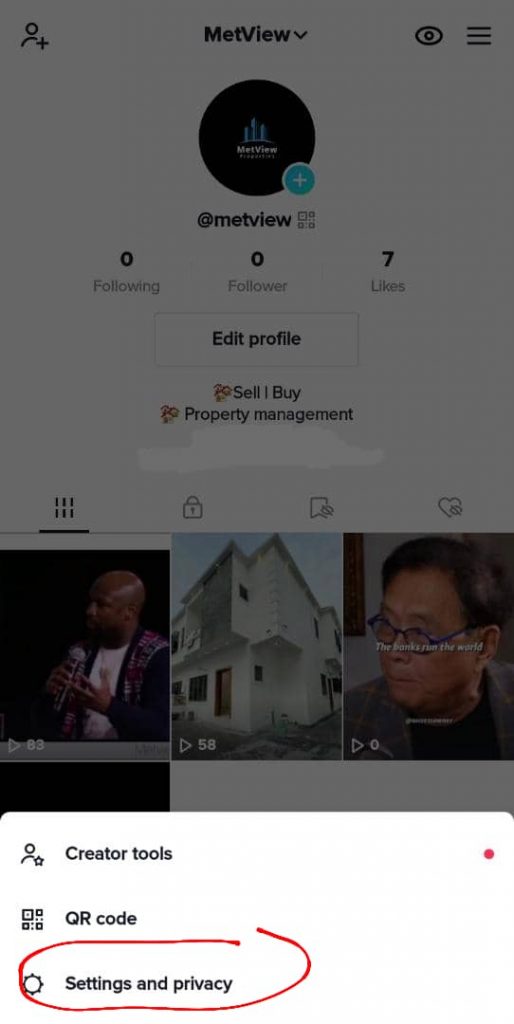 Next, tap on the manage account option from the list of options.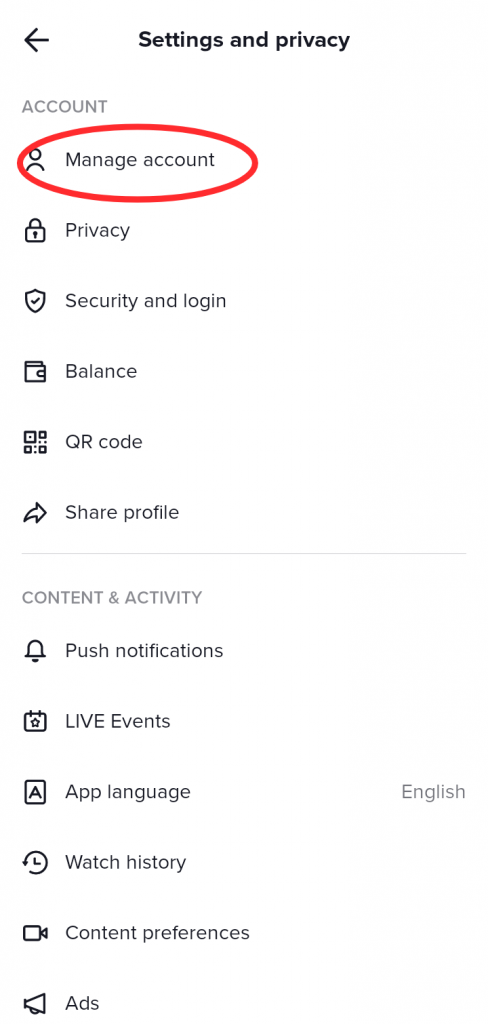 Select Switch To Business Account.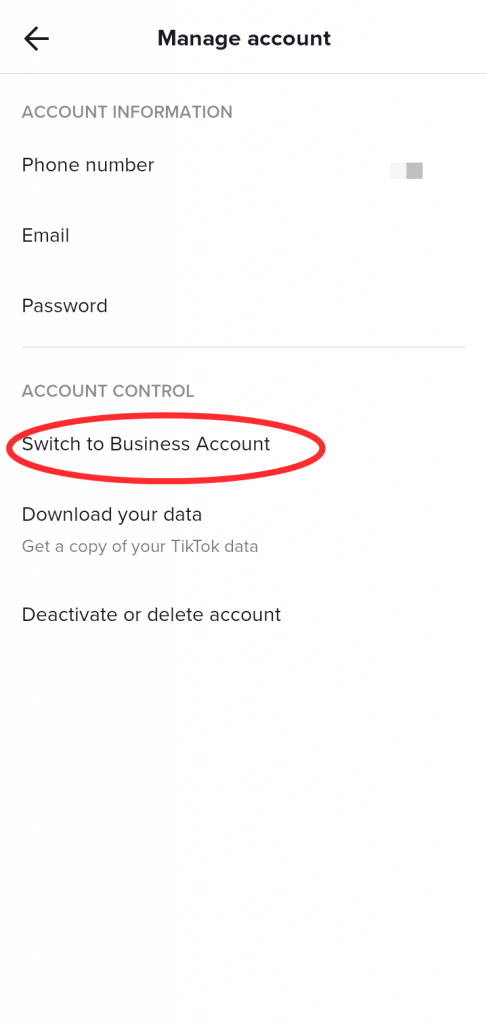 Then hit Next.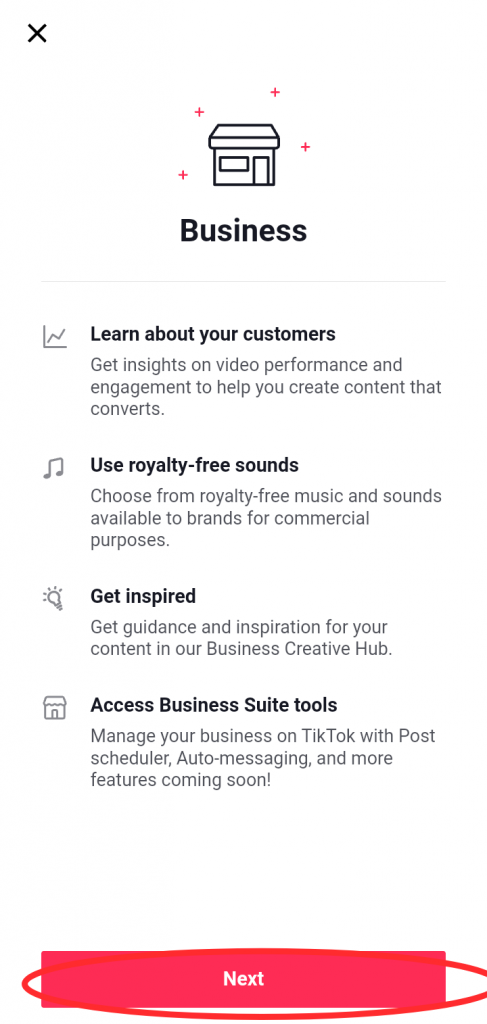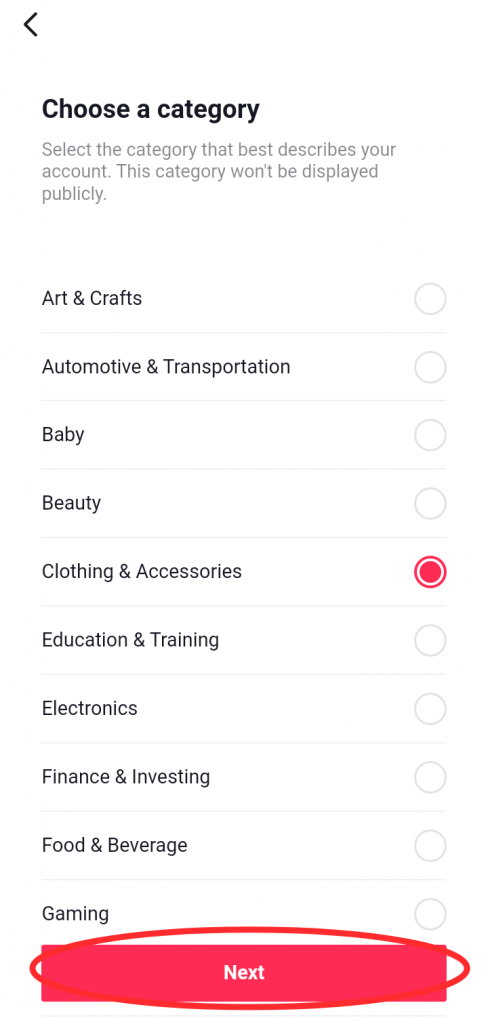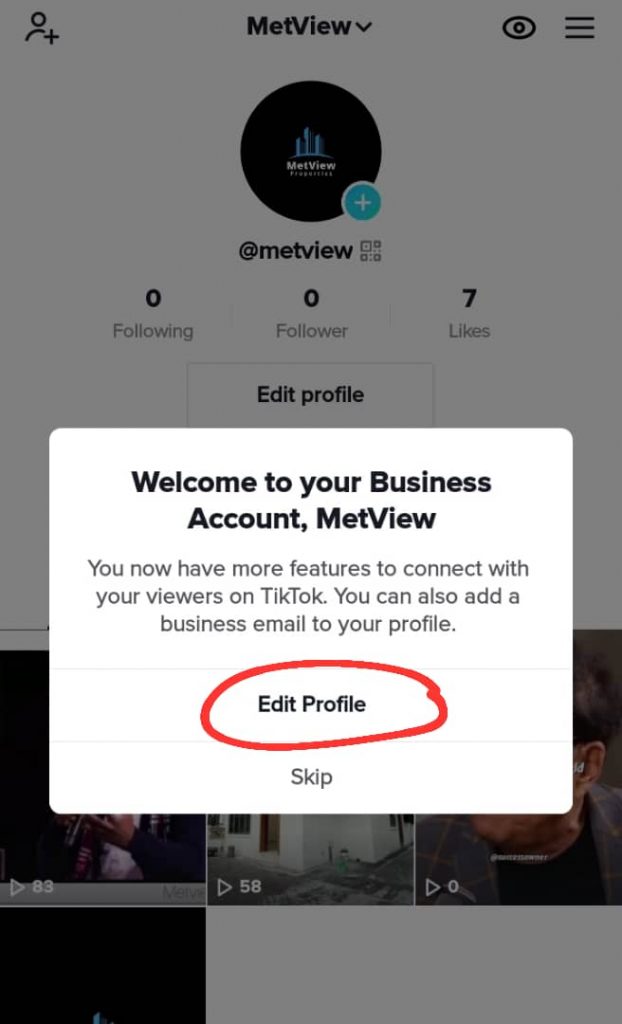 Congratulations on opening your TikTok Business account!
Make money with your Tiktok business account
Here are the major ways entrepreneurs and content creators make money from TikTok.
Promote Products on TikTok Shopping Tab
In order to enable businesses to sell things directly on the platform and stop sending customers elsewhere to do so, TikTok created TikTok Shopping in 2021.
TikTok Shopping gives your profile a shopping tab so viewers may view items from your Shopify catalogue. In order to direct users to your business, you can also tag your items in the material you post.
Increase sales with ikTok ads
Make use of TikTok advertisements to increase traffic to your website, online business, or even your TikTok Shopping tab. To grow your TikTok following, you might run in-feed picture advertisements promoting your items or use TopView commercials creatively. Both options can help you monetize the network.
TikTok may be an excellent venue for growing your consultancy or consulting business. Create an audience by publishing exciting content and advertising your products or services. You could need to assist a follower, or a customer might come to you through word of mouth.
To generate money on TikTok, you don't need a lot of followers; all you need to do is tap into the creative talent that has already put in the effort to cultivate devoted viewers. Promote your TikTok account or your items by collaborating with influencers.
Final Thoughts
TikTok is not quite as crowded as Facebook, Instagram, and YouTube since it is still quite new, especially to the business and marketing world. Because there isn't yet a significant influencer community, it is also significantly less expensive to advertise because there are fewer users vying for sponsorship and ad placements.
Additionally, it enables you to take the important first step in marketing to Gen Z, a generational cohort that is notoriously hard to reach and whose importance is growing as they establish a firmer economic footprint.
Frequently Asked Questions
How many followers do I need on TikTok to make money?
Zero, technically. Through influencer marketing and TikTok advertisements, you might have zero followers and yet drive traffic to your e-commerce site.
How many views are necessary for TikTok monetization?
Again, you don't need any to profit from TikTok as a business. However, you do need a minimum quantity of views to take part in some of the platform's initiatives and obtain access to special features as a solopreneur.
What does TikTok pay for each video?
For every 1000 views on your video, TikTok often pays two to four cents. The compensation scale may differ from user to user depending on a number of variables. TikTok hasn't made these characteristics public, though. As a result, each user may receive a different amount for their movies.