The leading platform for mobile short-form video is Tiktok, intended to inspire creativity and bring fun. TikTok, as a social media platform, is one of the fastest-growing social media platforms that facilitate users' ability to create and share short videos ranging from 10 seconds to one minute.
It is also the home for creative expression through videos that create a genuine, inspiring, and happy experience. It is prevalent due to its trending dance moves and viral sounds. It also has a unique feature that lets users duet with other users' videos.
The duet feature enables you to post your video alongside a video from another person on TikTok. A duet incorporates two videos on a split screen that play at their exact duration. It is also a way of responding to another person's video. Note that your account must be public to allow a duet.
Step-by-step Guide for Creating a Duet Video on TikTok
Step 1: Install and Open the TikTok app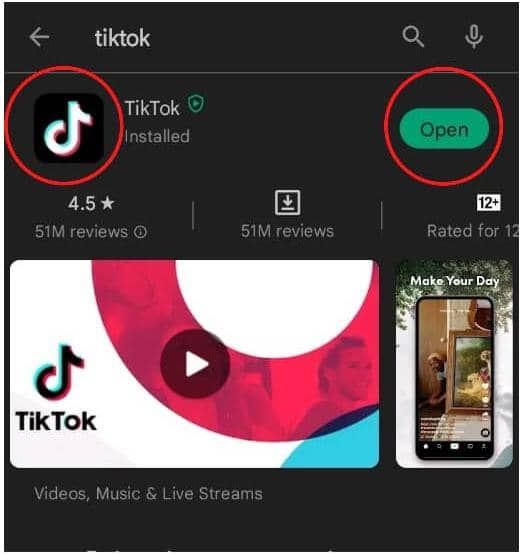 Go to your Google play store or Apple App store to download and install the TikTok app.
Step 2: Search for the video you want to duet
If you don't have a particular video in mind to duet, you can search out terms like "a duet with me," "duet this," "duet challenge," or any related keywords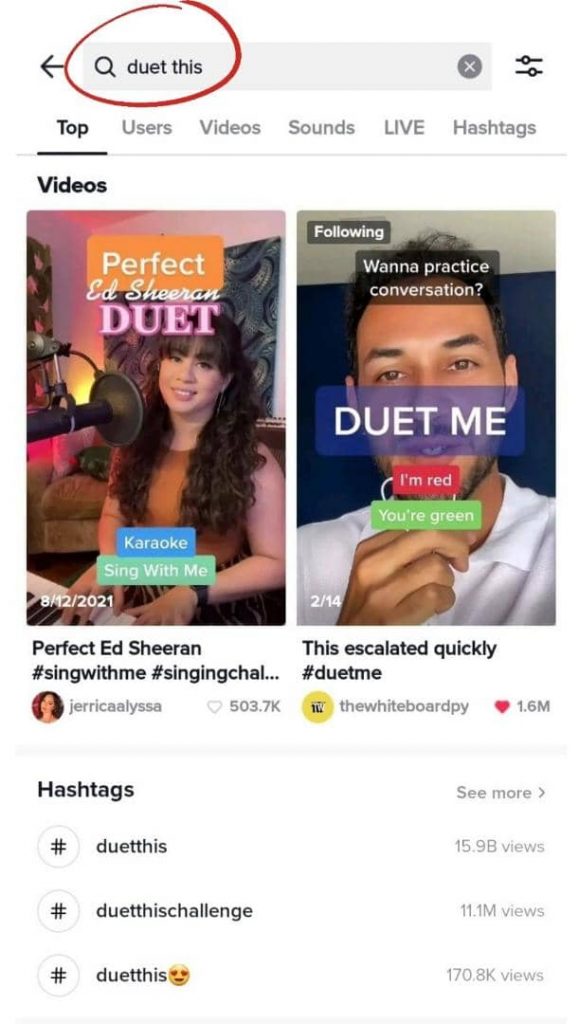 Step 3: Open the Duet Video Option
After selecting a video, click on the share button at the bottom right, which is usually used for sharing. However, the share button is multifunctional, including having a duet option.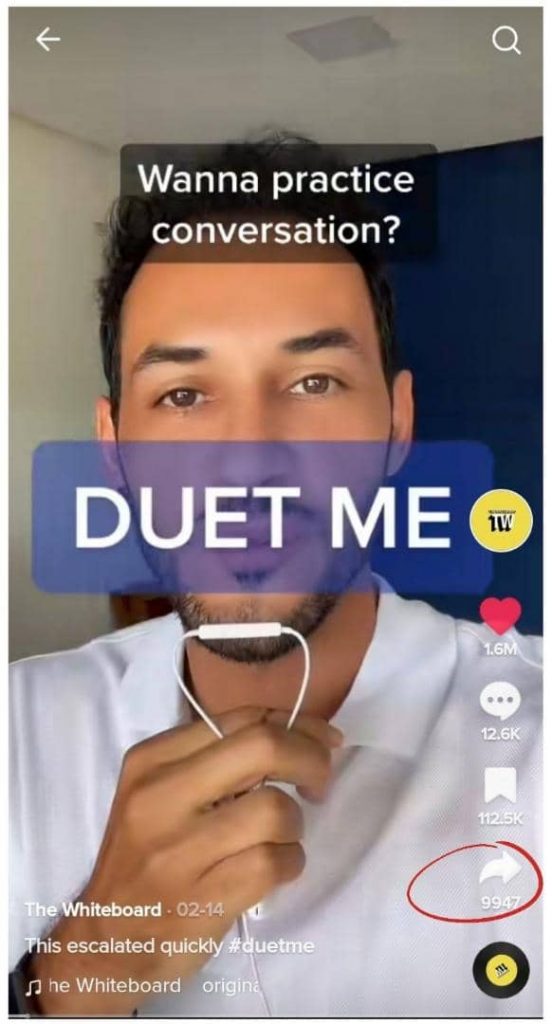 Step 4: Click on the duet option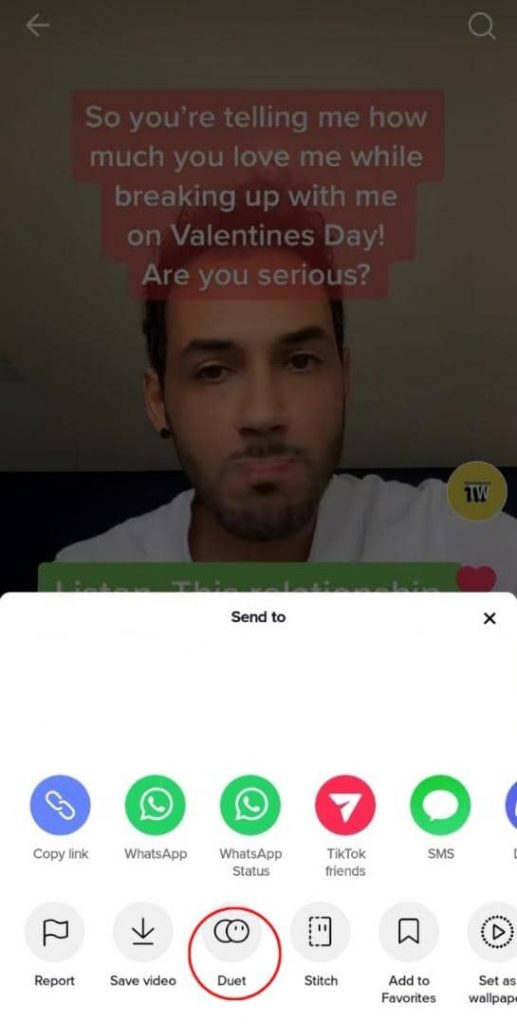 When you click on the duet button,Tiktok will then gain access to your camera and place it alongside the video you want to duet.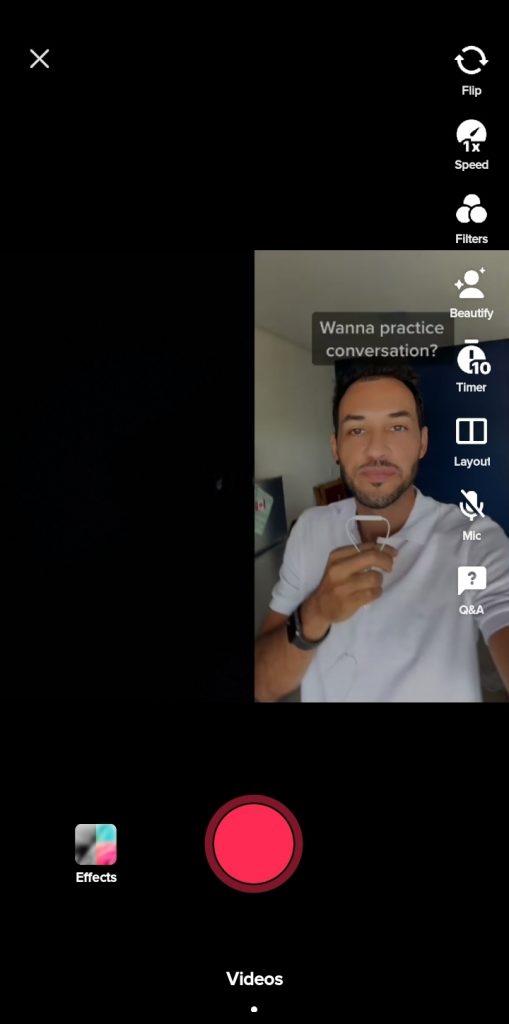 Step 5: Record Your Video
Tap on the record button to start recording your video, as usual, depending on what the video you are dueting requires. When you are done recording your video, click on the tick button.
It will then lead you to where you can edit your video with filters, voiceovers, texts, etc.
Step 6: Post Your Video
When you are done editing, click next, which will then take you to where you will post your duet video.
Step 7: Add Captions and Hashtags
Add your preferred captions and hashtags, if any. You can choose who can watch the video. Then you can either post it or save it in drafts for later.
Benefits of TikTok Duet
TikTok duets are one of the most effective ways to boost one's followers on TikTok. The idea of taking an already viral video and jumping on the trend will be far more productive than creating single videos periodically and wishing they go viral.
TikTok duets also solidify your "niche" or your followers that concur with your opinions and ideas.
An effortless way to build an outstanding TikTok profile is for people to agree with you and share your ideas. These ideas may include politics, comedy, personal opinion, etc. Duets attract a large audience, attention, and followers that fit these benchmarks quicker and boost your page faster.
Final Thoughts
You now wholly understand how to make duet videos for TikTok. It's time for you to make your first duet video on the app. Start by following all the instructions and the step-by-step guide listed above.
You can start by remaking popular TikTok videos. Although not every TikTok duet is successful, a profile or an account gets better engagement and more followers due to consistent, rich content and innovation. Do not give up; keep posting and making better videos. In no time, you will stand out and be better.
Frequently Asked Questions
Can I duet with an already recorded video on my phone?
You cannot duet a video with a video you've recorded on your device. You have to record a new one on the TikTok app.
Can I duet my private video on TikTok?
Yes, you can duet your private videos on TikTok. First, you must create a video of your choice and post it as a private video.
Next, open the private video and then click on the duet option.
How do you know if someone duets with you on TikTok?
There are three easy steps to know if someone duets with you on TikTok;
Step 1: Open the app and click on the search bar.
Step 2: Type "duet & name of the video" in the search bar and search.
Step 3 The result from the search will then show you all the famous duets from the users who dueted you.