With more individuals utilizing social media daily, the corporate social media environment has swiftly developed. In reality, 59% of the global population utilizes social media, with a daily average of 2 hours and 29 minutes (July 2022).
Companies are actively moving their emphasis to social media tactics to have their products and services viewed by as many people as possible.
Businesses must focus on what they need to improve their social media ROI and measure their marketing efforts. They want monitoring and listening capabilities and analyzing and engaging tools for all social media networks. Businesses must rely on social media management technologies that can benefit their bottom line.
Here are the best ten social media management tools in 2023.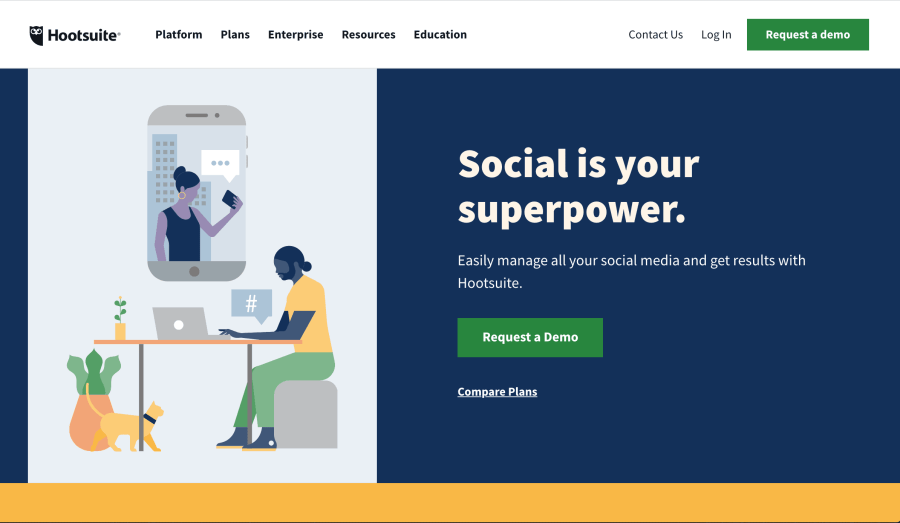 Hootsuite has been around since 2008 and was the first social media marketing platform. Hootsuite is the most blogged about social networking platform, and it appears on the majority of listicles.
They have a solid reputation for content curation, organizing, scheduling, monitoring, and RSS integration. We believe that many teams, large and small, begin with Hootsuite and subsequently grow to other services that may better match their needs.
But what we truly like about Hootsuite is its enormous scale, marketing power, and instructional Hootsuite Academy, which helps you study social media marketing and allows you to pay for certifications to provide you with the skills you need to be successful.
In addition to client management, the Hootsuite social media management platform enables for bulk scheduling, which means you may publish many articles at once. They lack an Auto Post option, a social inbox, and an influencer search.
It is, nevertheless, well-known for being a fully integrated tool with an excellent social listening capability. They also provide a 30-day free trial.
Cost begins at $249/month (Team Plan) and rises as more features are added.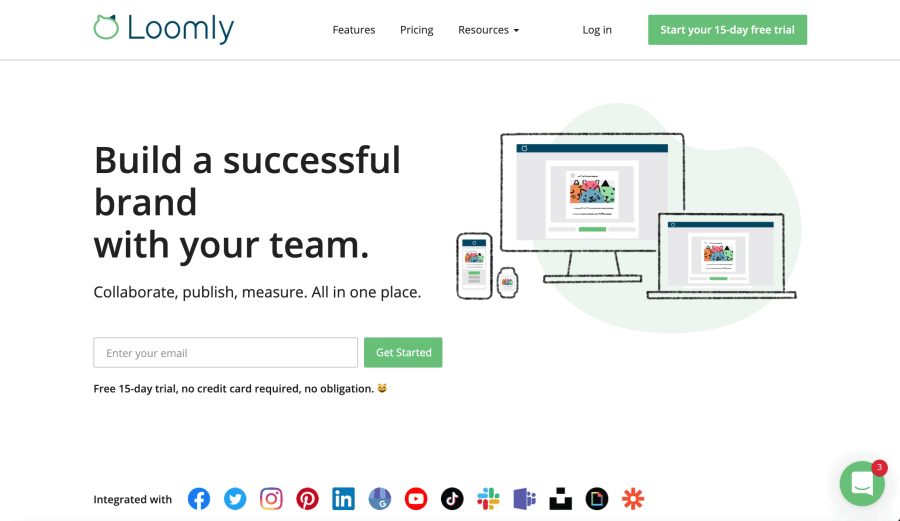 Loomly is a social media management and content production tool.
Loomly is not yet a fully integrated solution in comparison to other social suites. Because of their primary concentration on content generation, they sadly lack elements that larger enterprises value, such as listening and monitoring.
To help social media managers with their curation approach, Loomly has a visual calendar and content recommendation function. While they do not yet have a social inbox, they do provide social monitoring and client management tools.
Although there is no influencer search tool, we believe Loomly is a viable choice for certain solopreneurs and small enterprises.
Price ranges from $26 to $269 per month, payable yearly.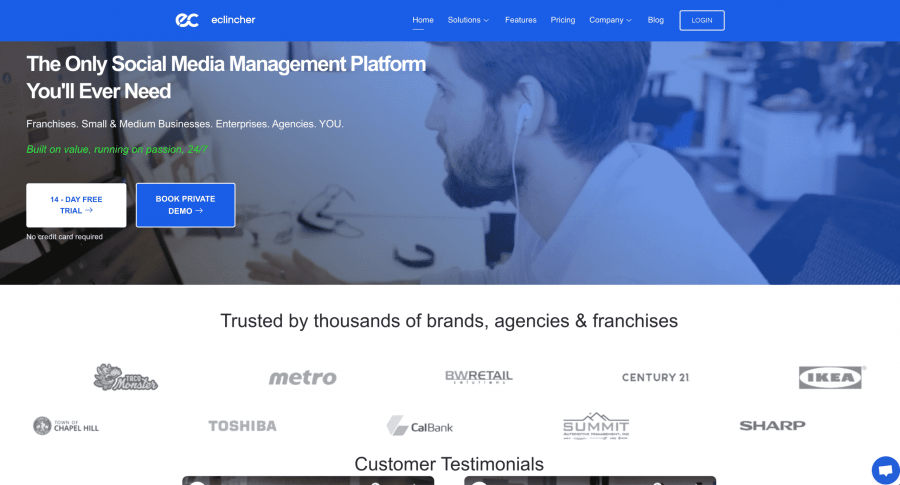 Due to their grassroots 'word of mouth' content marketing efforts, eclincher may be the best kept secret in social media. eclincher has been dubbed "the Swiss-army knife of social media" by brand supporters.
Why eclincher?
They provide greater value and functionality to corporations, marketing agencies, and larger teams than their competitors.
You might assume customer service to be a given. Yet, in the SaaS environment, eclincher's support crew takes the clients' service expectations seriously. They provide the following:
24/7 live chat support 1 on 1 demos or meetups
Pay attention to what their customers have to say.
Its customer service is routinely and prominently named best in class by sites such as G2Crowd, Capterra, GetApp, and others.
With eclincher's social media management solution, you'll generate significant social media ROI. Using a single dashboard, eclincher helps marketers and social media managers save time by focusing on marketing automations.
This digital marketing platform handles duties like:
Scheduling in bulk
Smart queues and RSS feeds are used for publishing.
Keeping track of and reacting to all social media conversations in a single mailbox
Analytics reports that are automated and customized, as well as team collaboration procedures.
They are now offering a 14-day FREE trial with no credit card necessary.
Cost ranges from $65 per month (1 user) to $425 per month (6 users).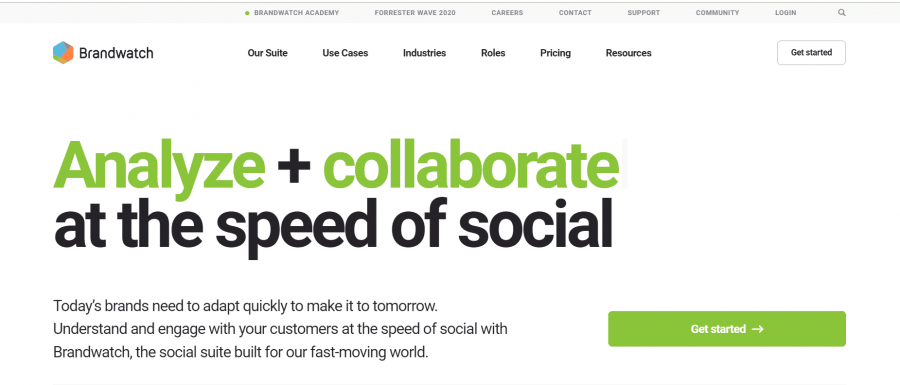 Falcon.io is a cloud-based social media marketing and customer experience management system including capabilities for social media listening, interaction, content production, measurement, and customer data management.
They take pride in being a flexible social media management solution for every sort of marketer, whether a solopreneur or a digital firm. Their technology, which includes Auto-Queue posting and visual planning, may be utilized for monthly planning across many social networks.
In addition to social monitoring and listening, they provide a Social Inbox service. They do not have an Influencer Search option, but they are a comprehensive tool that can service businesses of any size.
Falcon.io provides customers with a content calendar that allows them to collaborate with marketing teams to plan, generate, and schedule content.
It also makes it easier to create pages using the campaign builder, which includes pre-designed templates and APIs that offer metrics on social data, audience, and content for connection with current client CRM, CMS, and analytics systems.
This social media management software provides help via online manuals, tutorials, email, and a ticket submission portal 24 hours a day, seven days a week.
Cost starts at $129 per user per month and rises as bespoke features are added.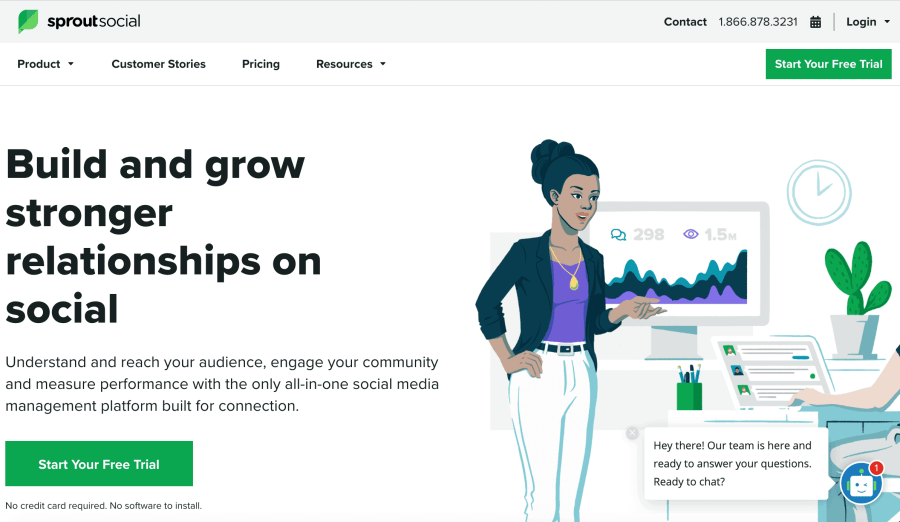 Sprout Social has targeted large enterprises and teams with its scalable platform, which is well-known for monitoring, scheduling posts, analytics, and team management with approval procedures. Employee advocacy enthusiasts would like this social media management tool.
Our simple yet powerful platform is user-friendly and provides all of the fundamental functions you'd expect, as well as any bespoke features requested. Individual statistics for each post are one such feature.
Sprout is one of the best social media management solutions for digital agencies and medium-sized enterprises, including post approvals and managing permission settings.
In addition to a social inbox tool for connecting and engaging with your audience, there is a social monitoring and keyword search facility.
However, it lacks the Auto Post with Queues capability as well as an influencer search option.
Price begins at $249 per month and rises to $199 per user per month.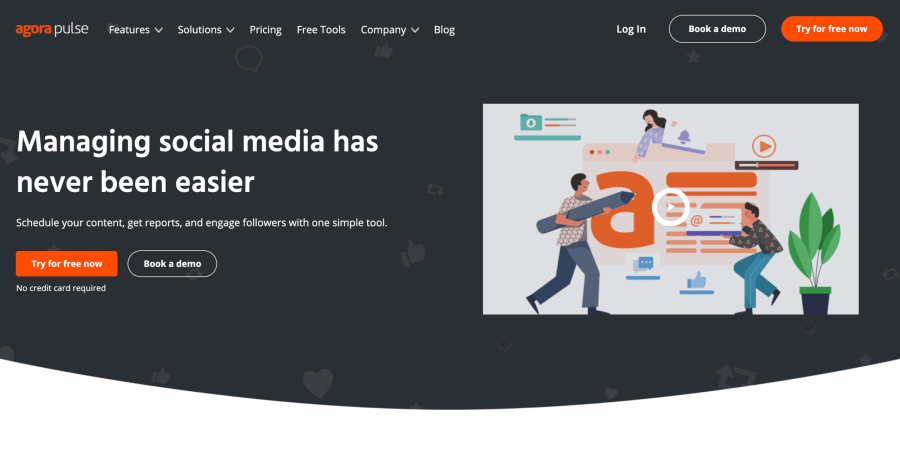 Agorapulse, like the fully integrated social media management solutions mentioned above, has all of the essential functions of scheduling, visual calendar, social inbox, analytics, and team communication.
Agorapulse, like eclincher, is one of the top social media platforms that also gives competition information and allows for sponsored Facebook posts to truly attract your audience. Sadly, there is no influencer option, so you cannot stalk your favorite industry leaders.
However, Agorapulse has a cult following of niche customers that find this social network management software useful. Don't dismiss them!
Price ranges from $79 to $399 per month, payable yearly.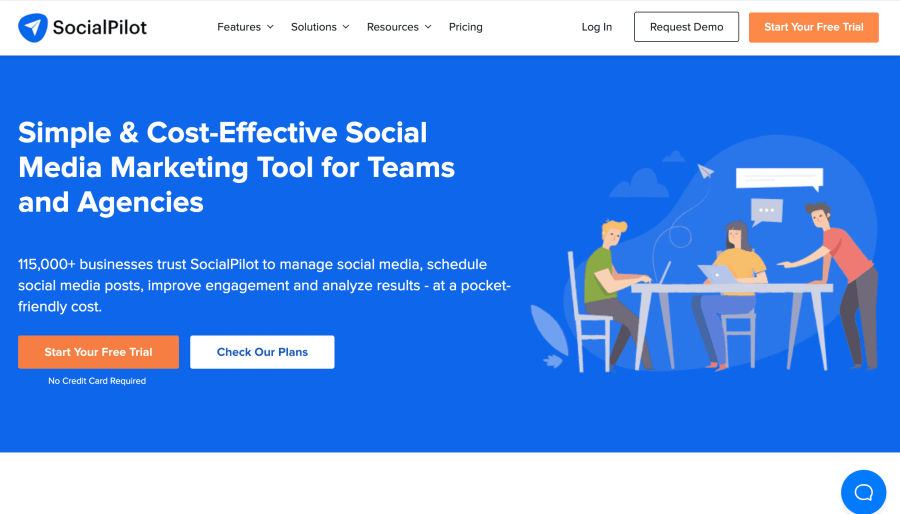 SocialPilot is a fully integrated social media management solution designed for digital agencies or medium-sized organizations with several customers or accounts to monitor.
SocialPilot is worth a look if your team is primarily interested in establishing processes with permission settings, collaboration features, and bespoke reporting for clients.
While SocialPilot covers the fundamentals, their solution also includes a complete social inbox function that allows them to communicate with their audience in addition to auto publishing.
They do not have an influencer search option, but they do have a social monitoring and listening capability, which is quickly becoming a must-have for most firms as we shift our attention to remote situations.
Price ranges from $50 to $150 each month.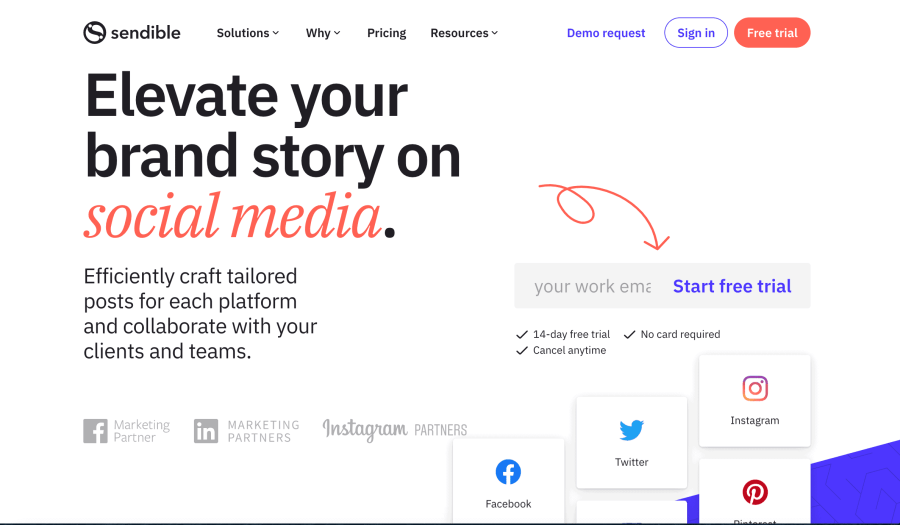 Sendible is a social media management platform that is best suited for digital agencies searching for an all-inclusive solution with a CRM.
Similar to e-Auto clincher's Post, Sendible's Smart Queue function enables social media administrators to reuse material. Use their Social Inbox and social listening capabilities to keep an eye on keywords, rival brands, and brand mentions.
Sendible has a CRM system that enables users to engage with influencers and converse in real-time, despite the lack of an influencer search feature.
Price points range from $29 to $399 per month.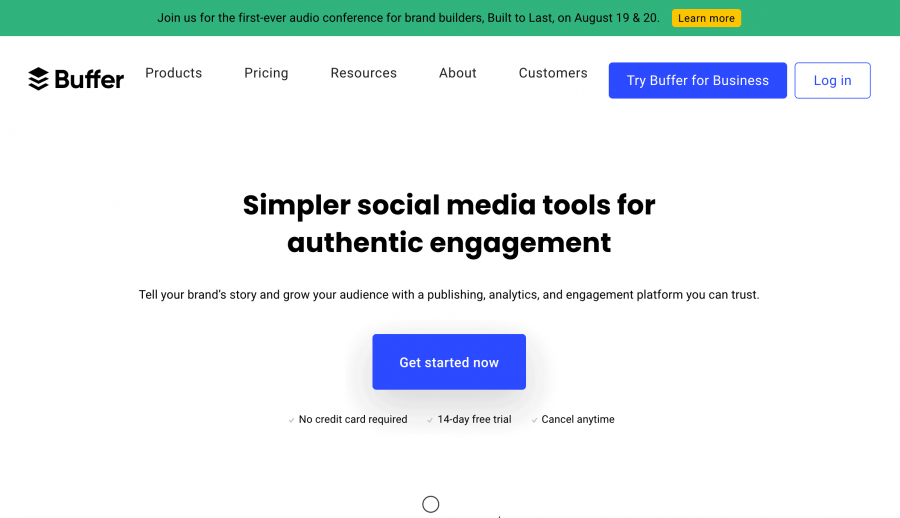 Buffer is a versatile and user-friendly social media platform that offers capabilities for teams, interaction, analytics, and posting social media updates in a single queue.
In order to promote meaningful interaction and outcomes on social media platforms, brands, companies, agencies, and people trust Buffer, a user-friendly, efficient social media management tool.
Although you aren't able to recycle hundreds of posts after uploading them, it does interact with an RSS feed so you may publish blog entries. Users of Buffer have access to a Social Inbox thanks to a connection with the Respond product.
Buffer is a very user-friendly application that streamlines the content preparation process even if it lacks an influencer search capability and has a restricted client management support system. Moreover, it enables the creation of a user workflow and user rights.
The cost is between $72 to $1440 each month.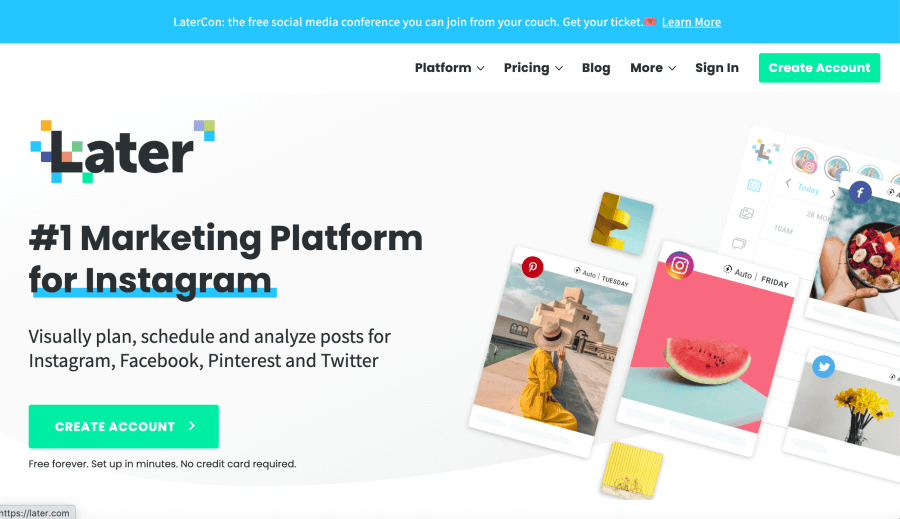 The visual content calendar and scheduling features of Later's social media management software are its strongest suits.
Later was first developed as a tool for posting on social media, with Instagram serving as the primary social network. It first provided content planning to enhance the Instagram feed's design, but it has now transformed into a visual calendar that includes the majority of social media platforms.
Their product mainly focuses on visual planning. Although it lacks a social inbox or RSS connection, it does include an analytics function to help you organize your content more effectively.
You might be shocked to learn that Later does let you join your Facebook pages to increase the number of posts you can plan if you've seen their Facebook ads. For these Facebook and Twitter, the platform is nonetheless constrained.
As Later is mostly focused on Instagram and Pinterest for now, you might want to look for another social media platform if your goals include Facebook marketing or posting social media posts to numerous social networks.
Prices range from $15 per month to $80 per month.